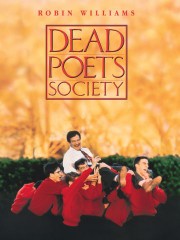 What does it mean to be a great teacher?  Most of the time, depictions of inspirational teachers in films fail to mirror the reality of our lives as teachers and the students we interact with.  While the passion depicted for changing lives is a certainty in a great teacher, this passion alone is not enough to change lives, as we see happen so often on the silver screen.  
So when we reflect on what type of teacher we are and want to be, where should we look, and what actions should we take?  There is no one-size-fits all model for being a great teacher.  
The ideas below have helped me in my own teaching journey, and I hope that they help you too.
Think About What Impacted You As A Student
Hopefully over the course of your own educational path you have been lucky enough to have some excellent teachers.  Take a moment to consider each teacher.  Visualize that person.  What did they do that makes them stand out in your mind?  What will you emulate from their style?  What lessons did they teach, both content and social did they teach you that you can add to your own teaching toolkit?  Consider the teachers who were weaker in your memory.  What did they do that you can avoid?
Look At As Much Real Teaching In Practice As You Can
As a student teacher, you got the opportunity to work with one, maybe two, individuals as mentor teachers.  Perhaps when you were clearing your credential, you were partnered with another mentor teacher.  But there are millions of other great teachers out there!  Chances are, there are even some great educators in your building.  Ask if they'd be willing to let you observe them during a conference block, so you can learn new teaching strategies that work for your population of students.  When you are observing them, be sure to note when the students are most engaged and most in ownership of their learning process.  And if you observe a negative teacher or an unengaged class?  Use it as a learning opportunity to learn what not to do.  Any observation of another professional can only add to your professional growth.   
Prioritize How You Will Impact Your Students
What will be your main areas of emphasis to target with your students?  A teacher would have to be superhuman to be able to target every area for student growth, so think about what matters most to you.  Is having a strong command of your content area essential to you?  Or will you be primarily focused on students' social emotional growth?  Is it most important to you to differentiate the learning process for each student?  Or is student data the key to student progress?  Will you devote your time to working on interdisciplinary or project-based lessons?  Will you spend time attending your students' sports games, quinceaneras, and community events?  These are just a few ideas of what matters most to some teachers.  What matters most to you at the end of the day?
Make A Mission Statement
Once you have reflected on what matters most to you as a teacher, come up with a sentence or two that embodies who you aspire to be as a teacher.  Print it out on a piece of paper, and put it somewhere where you can see it in your classroom to inspire yourself.  
So, in the infamous words of teacher John Keating in the film Dead Poet's Society, "Carpe Diem," seize the day and figure out what will make you become truly great as a teacher.